ABOUT US
TTAF Lighting, which was established in 2003 to realize special product designs for its customers in
Led Lighting Applications, serves in its 6000m2 Istanbul facility.
Supporting domestic production, TTAF Lighting manufactures indoor and outdoor lighting products
and accessories for the basic needs of different sectors with its experience in the sector, dynamic
staff and joint work with the world's most important manufacturers.
TTAF Lighting believes in the importance of innovation and R&D for sustainable success in the
electricity and electronics sector, has a multi-disciplinary structure that closely follows the
developments in lighting solutions and reflects the studies in this direction to its products within the
framework of international standards.
Turkey and quality of the products produced in the electrical and electronics sector in the world, self-
development, providing value-added, is committed to the development and production of its product. It aims to grow with new groups every year to improve the product items it produces
together with the quality in production.
TTAF; It gives confidence to its customers with its comprehensive product and system certificates
ISO9001: 2008, AS9100C, TSE, IPC / WHMA-A-620B, UL, CE, ATEX, ETL & 3P.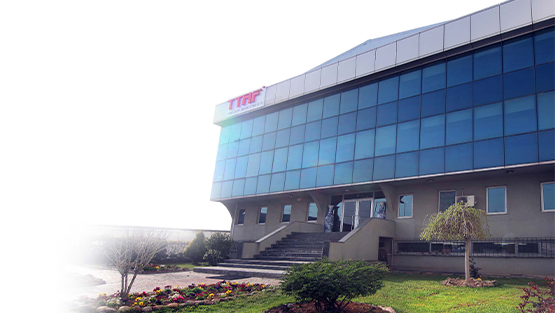 TTAF, established in Istanbul in 2003; advanced technology, connectors, cable harnesses and professional LED lighting applications and solutions with customers to design special products for different needs in terms of both in Turkey, and is an expert organization has gained the trust and appreciation worldwide. TTAF continues its production activities in the light of "CUSTOMER SATISFACTION FIRST" principle in its 6000m2 Istanbul facility and 4000m2 Ankara facility.
TTAF has been supporting domestic production since the day it actualized its lighting projects and directs its customers to domestic productions. Since its establishment, it has increased domestic production and exports, offers its stakeholders and customers the advantages of domestic production, and ensures that domestic production is accepted in the market. In this way, it provides added value for the national economy.
Aiming to provide the highest quality products to its customers with its experience and knowledge of more than a quarter of a century, state-of-the- art machinery and superior service understanding, TTAF provides complete system solutions in a wide range of telecommunication, defense industry, aerospace, automotive and lighting solutions and currently exports.
OUR FUNDAMENTAL PRINCIPLES
We research, develop and produce in the light of our basic principles!
- Carrying Out Activities Based On Customer Satisfaction According To The Principles Of The Quality Management System That Has Been Established

- Continuously Improving and Developing the System with the Contribution of All Employees,

- Providing Timely and Flawless Service By Making The Right At The First Time

- Contributing to the Economy of the Country by Manufacturing in Modern Technology and World Standards

- Producing in International Quality Standards and Competing in World Markets
How can we help you?
You can contact us immediately for detailed information about lighting technologies, solutions and products.